No blurb necessary, you know what to do!
Joined the mcau Minecraft server and claimed my bit of land. I've been watching quite a few building tutorials recently as I wanted to get some fresh ideas (I would just build blocks and rely on different materials to give it style).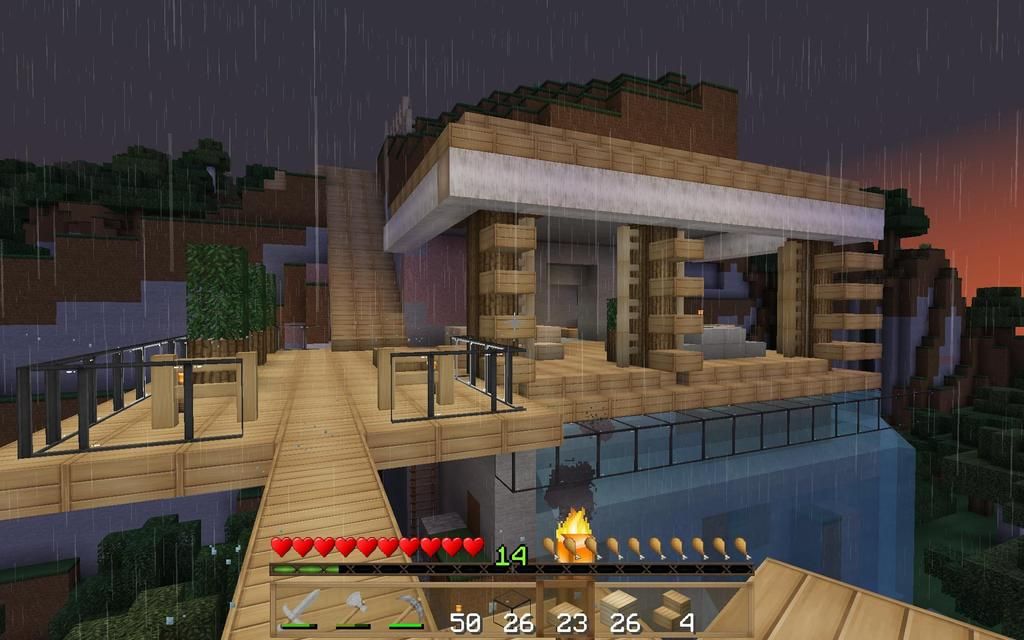 Easily for me my best minecraft build yet and I've got quite a few plans to expand it. You can get promoted on their server if you make a good build and they even built a giant area of houses of varying quality to let you know what they're looking for. Right now, I'm at about one level below having a house worth promoting. I'll update this thread as I go.
I showed you mine....