Gorgeous screenshots all over dat firstpage, nice work all... although I think subbie wins!
Some Dragon's Dogma: Dark Arisen...
Here's me with my 'Bromtide' spell, essentially a whip made of lightning;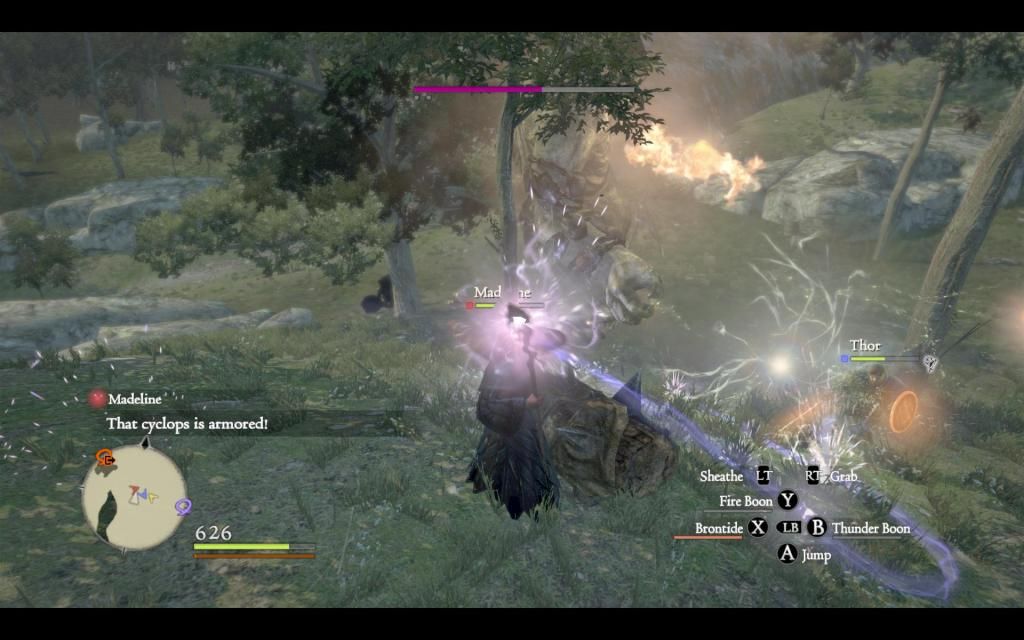 Two of my pawns grab onto a Cyclops' face;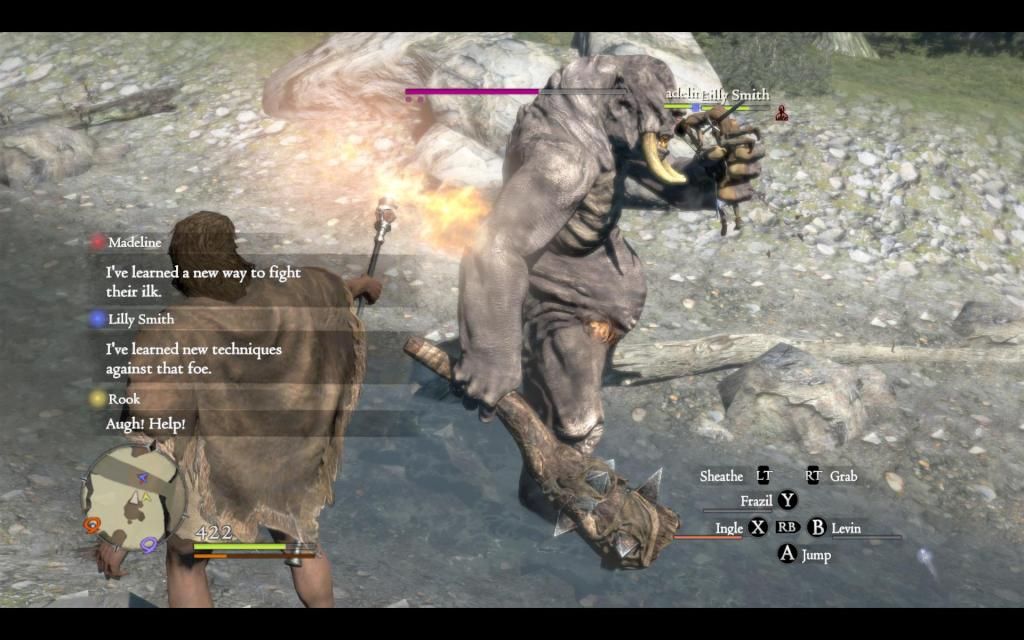 More Bromtime because IT'S A WHIP MADE OF LIGHTNING;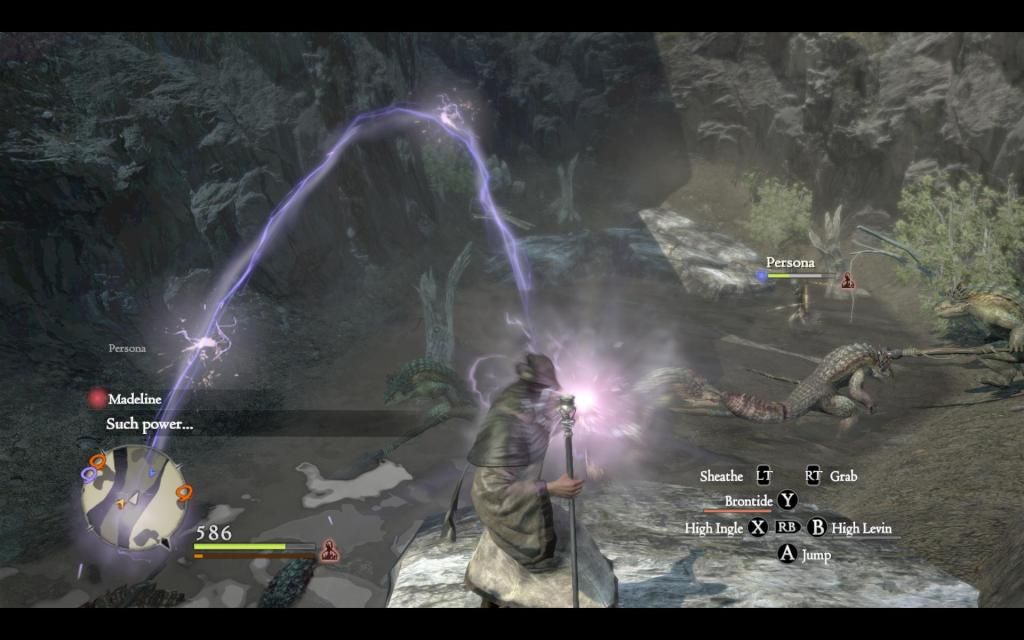 Having a down and dirty casting time;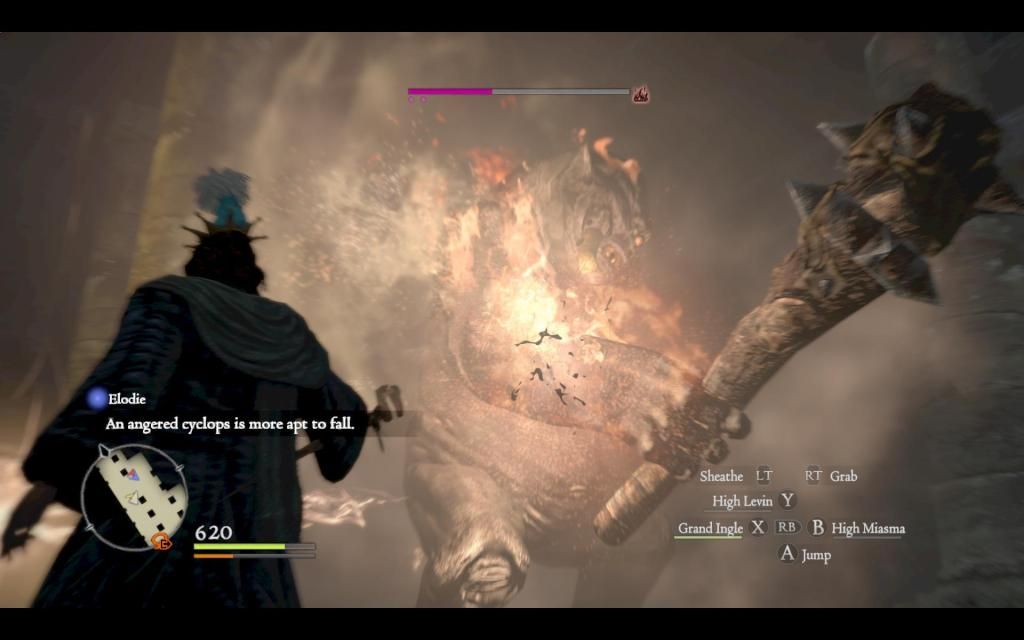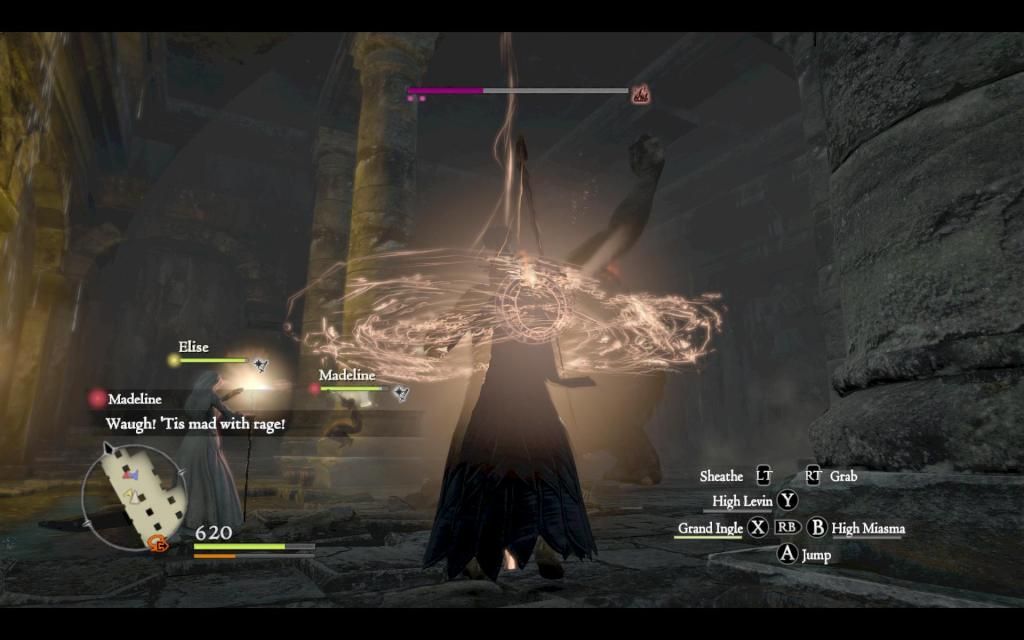 I finished the first quest I obtained from Ser Maxmillian and as I left Gran Soren for the next one (and this'd be the 20th time I'd left the castle... there was a fight with an incoming goods cart and just as we'd cleared out the Goblins...
And once he did some damage he just... flew off! What the?
Oh, and this was someone's pawn I found while cruising the Rift;
And lastly, a few shots of the ever so Zen and lovely The Golf Club...